Painting The Perfect Notes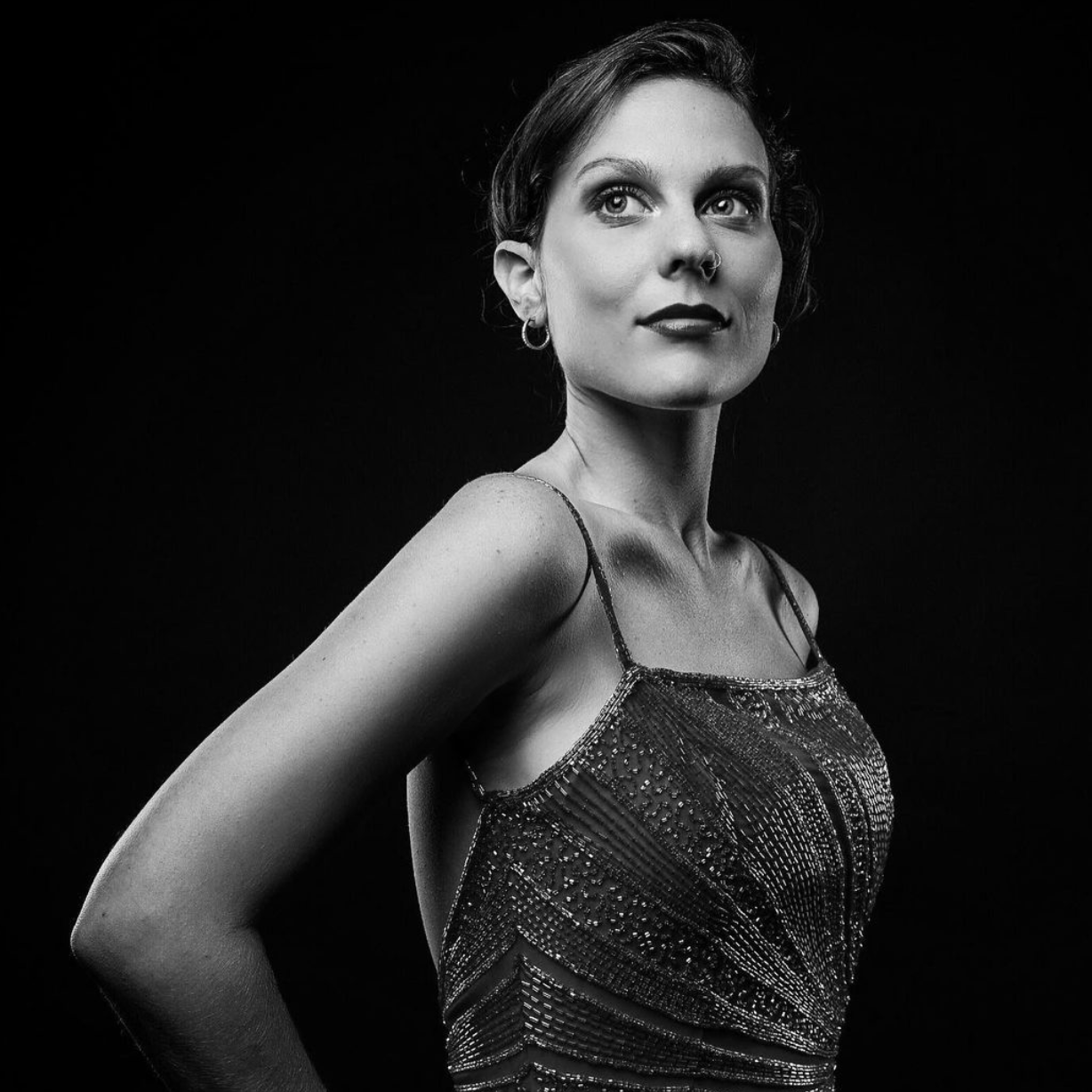 Timeless chanteuse Lucy Wijnands brings her classic sound and art of storytelling back to SoHo for the relaunch of Club Room's live music and dining this season. We recently sat down to chat with Lucy in anticipation of her upcoming show on September 22nd at 7:30PM. Reserve your table HERE. Expect to hear songs from her new album, "Everything Awaits."
Hometown: Kansas City, MO. I am now located in BK.
First Gigs: My first gigs were in Kansas City with my father at the Majestic Steakhouse which was an old saloon and hidden speakeasy during the Probation period. A favorite moment was singing and celebrating with my father during Barack Obama's presidential election. One of my first gigs in NYC was at Birdland after telling the big band director that I wanted a shot at singing with them, which then led to a whole Christmas week and NYE singing with the Birdland Big Band. I was absolutely thrilled.
My Musical Influences: I grew up listening to so much music because I have a highly musical family on both sides, but I remember singing along with Ella Fitzgerald, Stevie Wonder and my voice coach Anne Phillips the most. My mom was always playing funk music from the 1970s, specifically Earth Wind & Fire, and she would harmonize along with the background singers which I adored. I also grew up listening to Count Basie, Erroll Garner and a TON of boogie woogie/barrelhouse blues from my father. My uncle is a tenor singer in a barbershop vocal group, so I grew up loving 4 part harmony vocal groups as well.
What I'm Listening to Right Now: I am always listening to Ella, Stevie and Sarah Vaughan. As of today I am listening to Pet Sounds by the Beach Boys.
Latest Musical Projects:  My debut album "Something Awaits" was released June 30! You can check it out on Spotify.
Favorite Places to go in NYC: Regarding music venues I usually hang out at Ornithology in BK and Mezzrow in the west village. I am always a tourist in NYC, and I'm open to everything NYC has to offer. I do love the museums, particularly the Guggenheim. My favorite place to sing, make art and meet people was a jazz club in Bushwick called Wilson Live. It is now closed but will be reopening soon, I believe.
In 2023 I hope to accomplish: My main goal is to make as much music as possible and enjoy it as much as possible. It is a life of hustling, but there is nothing like connecting with a crowd and making someone's day through song. More specifically I'd like to record some ballads with my father, write some more original material and keep performing at new places.
Why I love performing at Club Room: The Club Room is cozy and comfy, and I always have a good time singing there. Great cocktails and service, and great sound! I am always treated with kindness there, and I already feel everyone there is fam.